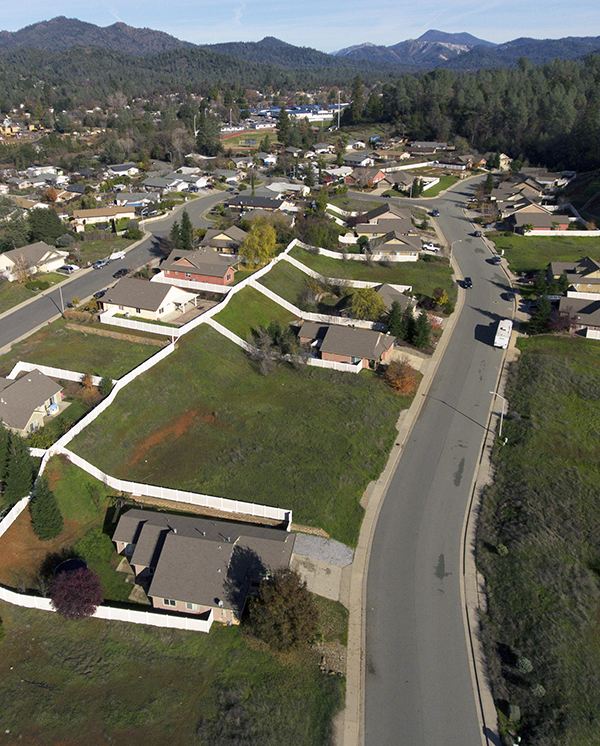 Our Approach
Oakridge Group, along with J & L Homes, LLC intends to complete Phase II of Oakridge Estates to a higher standard of quality and energy efficiency. Along with partners in sales, The Address Realty, our intention is to create and complete this truly special Oakridge neighborhood nestled into the hills near gorgeous Lake Shasta.
Our Story
Oakridge Estates Phase I sales began in 2006. About half the homes in the neighborhood were completed then. The homes have a unique Craftsman influenced style. Phase II construction was delayed until now by the housing downturn, but new construction is currently underway. Energy standards for new home construction have improved enormously since Phase I, and so the new homes being built will be somewhat different in style to reflect new and better building materials, along with the latest construction techniques. What will not change is our commitment to the highest quality and unique design, which will result in a desirable neighborhood where homes retain value and attract admiration.
James Guido
James grew up in Shasta Lake City. He joined the legendary Shasta County area firm of Ochoa and Shehan Builders, where he rose through the construction ranks to become Project Coordinator. James then went on to establish his own firm, J & L Homes, LLC. where he has built custom homes and overseen complex remodeling projects. James lives in the Shasta Lake City area and his son attends school in the Gateway School District.
Erin Murphy
Broker - The Address Realty
In charge of sales for Oakridge Estate Phase II, Erin is a Redding native and attended Central Valley High before obtaining a business degree at Chico State University. Our boutique real estate brokerage has steadily grown for 10 years since we began. We are members of the Shasta Lake Chamber of Commerce, and our office is at 639 Lake Blvd. Erin's vision for her community of Shasta Lake City is to take it to the next level. To create a proud place that matches our nearby Lake Shasta in natural beauty and desirable lifestyle. CAlDRE #01710206
Next Steps...
Does this sound like a home you could grow to love? Call or Text now for more information (530) 356 4500