We've increased the number of currently active builds to 7 from 4. 2 of these are 4 bedroom homes, and 5 are 3/2s.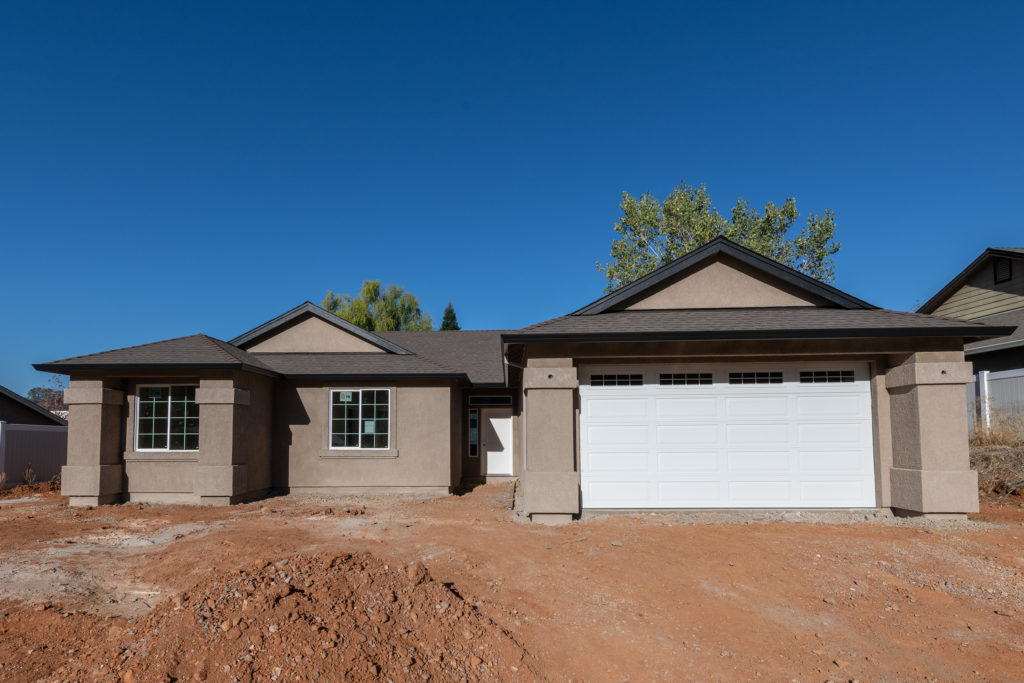 We really love this new split bedroom floorplan! It's 1724 sqft 4/2. Custom cabinets are in. New on this current batch of homes is the use of custom cabinetry. There was nothing wrong with the Wellborn cabinets from Meeks we were using before, but these new locally sourced cabinets are a really tangible upgrade. Quality you can feel. It's offered for $334,900.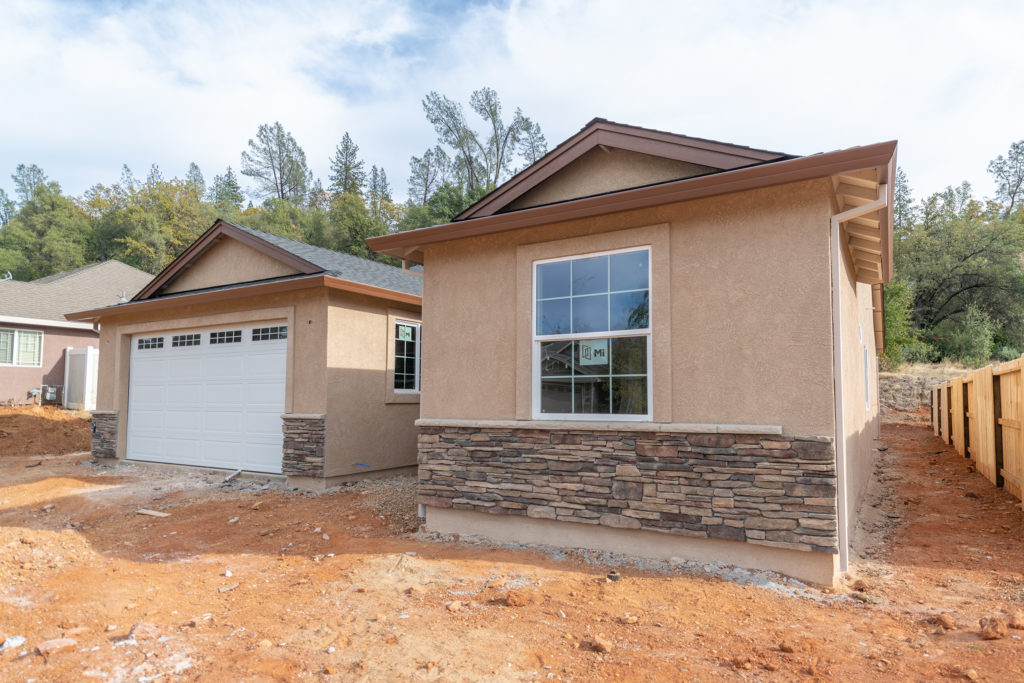 This is 3804 Craftsman Ave. Our tried and true 1670 sqft 3/2. This is $319,000.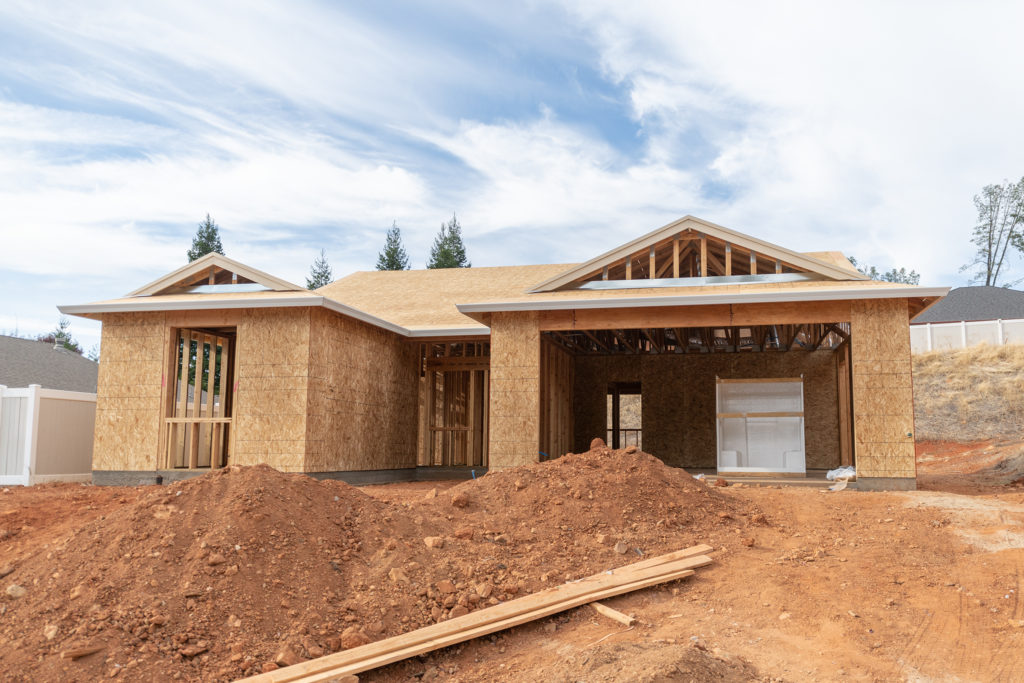 Another awesome 1670 sqft 3/2. This one will also be $319,000.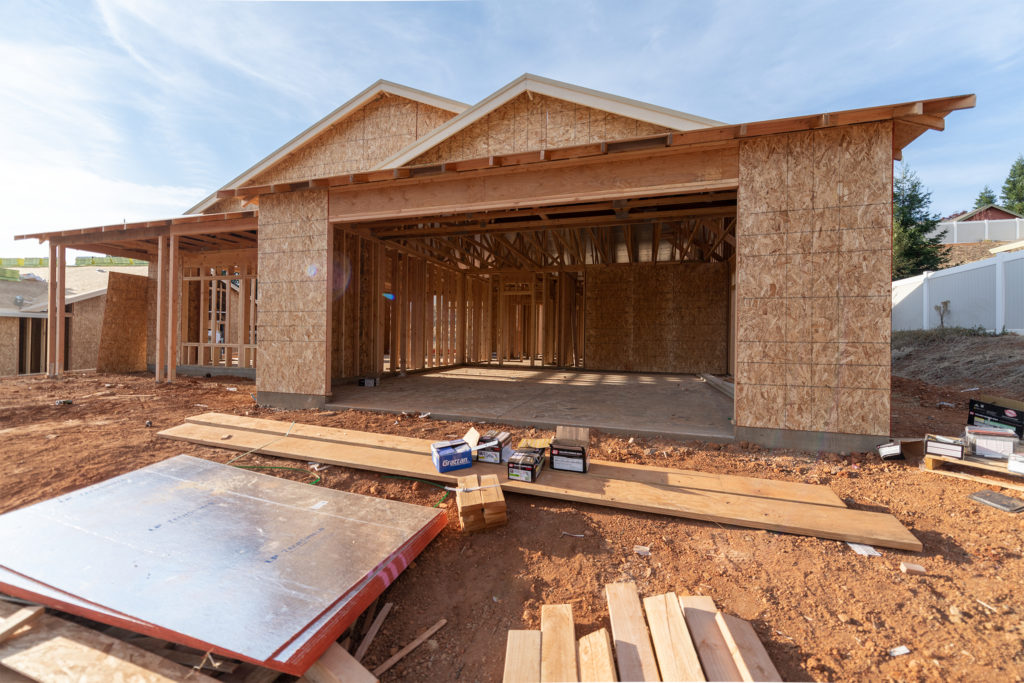 3797 Craftsman Ave. is our compelling and very popular 1645 sqft 3/2 floorplan. Seen here getting it's ultra-efficient radiant barrier sheathing. This one is perfect if you like a true Great Room and Front Porch.
We have 3 more underway, although all 3 are at much earlier stages of construction. One is on a corner lot. We are often asked about how long it will take to complete each of these. We've given up predicting completion with certainty, except to say that if you purchase one, we will SPEED UP CONSTRUCTION TO MAXIMUM.
Super reasonably priced by quality comparison! Still plenty of time to pick some color/materials on some models. Each will include:
9 ft flat ceilings. Yay! High ceilings.
Custom cabinets. Quality you can feel.
Crown molding in the common areas and 2 Wood Wrapped windows. Look closely at these details. Our Hallmark.
LED lighting for max electrical efficiency
On-demand water heater
14 SEER HVAC
HERS rated duct sealing
Radiant barrier roof sheathing
Stucco construction over 1 inch radiant barrier foam for low maintenance and extreme high insulation
BIBS blown in insulation for highest R value in walls
2 x 6 Construction
Not PG&E electricity! Shasta Lake City has their own electric utility.
Prepared for future solar panels on roof. Yay!
Prepared for future electric car charging. Many all-electric autos are coming to the market. You will truly appreciate this feature.
Panasonic exhaust fans
Ceiling fans in every room
Gutters tied to underground drainage system
Finished and painted garage
Slate GE natural gas range with matching range hood microwave and dishwasher
Neighborhood of all similar quality homes
After this, there are only a few more lots left in Oakridge Estates. Better hurry! We believe these, like homes we have built here before, are appreciating assets. Like so many new homes in planned development neighborhoods in the Northstate, they seem to only go up in value after sale (not guaranteed, but that's been the pattern). Do the research, and check it for yourself. But don't miss out and wait too long to put in an offer for purchase. There are not many lots left.
Offered in the low $300K range!
Offered by:
The Address Realty
Erin and Skip Murphy
"A Daughter and Pop Shop"
Cal BRE #01710206
Call or Text (530) 356 4500
https://TheAddressRealty.com